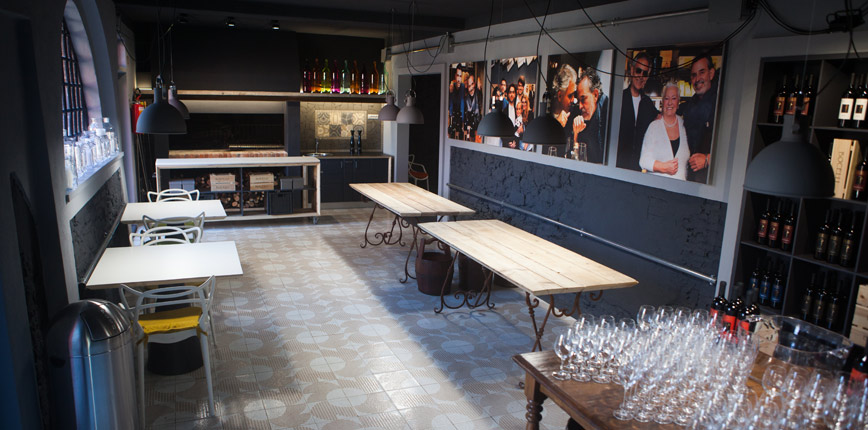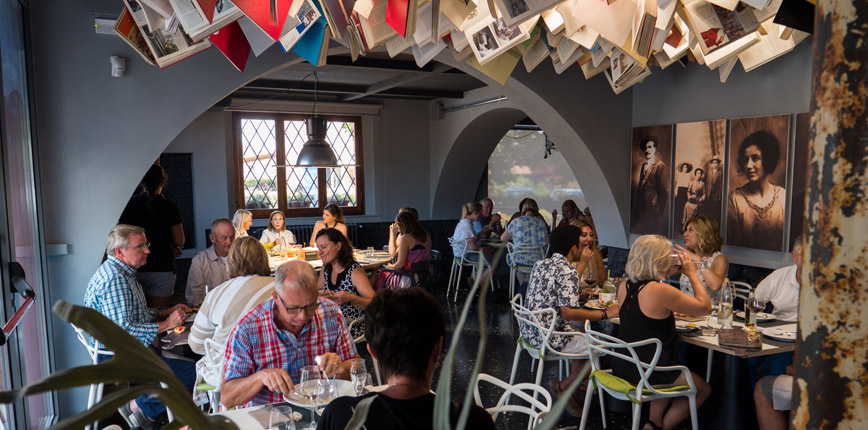 Detailed Itinerary
Pickup at accommodation in Tuscany
Lajatico Teatro del Silenzio
Visit of Bocelli Vineyard
Wine tasting and lunch at Officine Bocelli Restaurant
Bocelli Museum
Drop off at accommodation in Tuscany


TRANSFERS

----

Transfers from the airport/train station
LANGUAGE

--

English Speaking Driver Mercedes Benz vehicle with AC
DAY TOURS (6 hours)

Any extra requests must be notified and it will cost 50 Euro per hour


BEVERAGES

In the meals price are included ½ lt of wine, water or soft drinks 33cl per person, anything else will be paid extra directly to the restaurant


MEALS

The menu will be composed by 4 courses or some tasting meals, all the requests will be paid extra directly to the restaurant


Tour Services
INSURANCE

Tour operator insurance
INSURANCE

--

Tour operator insurance

WINE TASTINGS

-

Private wine tastings of fine reds
and whites of the regions visited
MEALS

------------

The menu will be composed
of 4 courses or some tasting
meals, all other requests will
be paid extra directly to the
restaurant
BEVERAGES

---

The meal price includes
of wine, 33 cl of water or
soft drinks per person,
anything else will be
to the restaurant
DAY TOUR (6 hours)

------------

Any extra requests must be notified, and it will cost 50 Euro per hour
TRANSFERS

--

Mercedes Benz vehicle Transfers from the airport/train station
LANGUAGE

----

English Speaking Driver
Tour Services
WIME TASTING

Private wine tastings of fine reds
and whites of the regions visited


Description
Our Bocelli Essence of Wine Tour is an exclusive and mesmerizing experience for those with a passion for delectable Tuscan wine and fine music. Live the life of famous Italian tenor, Maestro Andrea Bocelli by spending your day in the heart of the rolling hills of Tuscany in his hometown of Lajatico; explore the Bocelli family wine cellars and vineyards under the Tuscan sun before indulging in an exquisite wine tasting at the Officine Bocelli, newest restaurant by the Bocelli family. Mingle and experience great tasting wine alongside brother of Andrea Bocelli, Alberto and his wife Cinzia, and their wonderful children who will explain in depth the history of their family, their wines and their legacy. The Bocelli Museum is a new installment that is located on the first floor of the restaurant, dedicated to the Maestro Bocelli showcasing many awards and achievements throughout the years. Our Bocelli Essence of Wine is a truly stunning experience to be able to share your meal alongside the Bocelli's, and who knows – the Maestro Andrea Bocelli could pop in to share a toast with you as well!
Duration: 6 hours







Firstly thank you to our driver Alex who spent 7 days plus transfers. He was an experienced safe driver, punctual, professional, has a great personality for dealing with us tourists.
There aren't adequate words to describe our trip to the Bocelli Farmhouse, Cucina, Wine Tasting, Vineyards, Museum, Teatro del Silenzio and Gift Shop.
amenti10
customer
What Clients Say


Joey P
customer