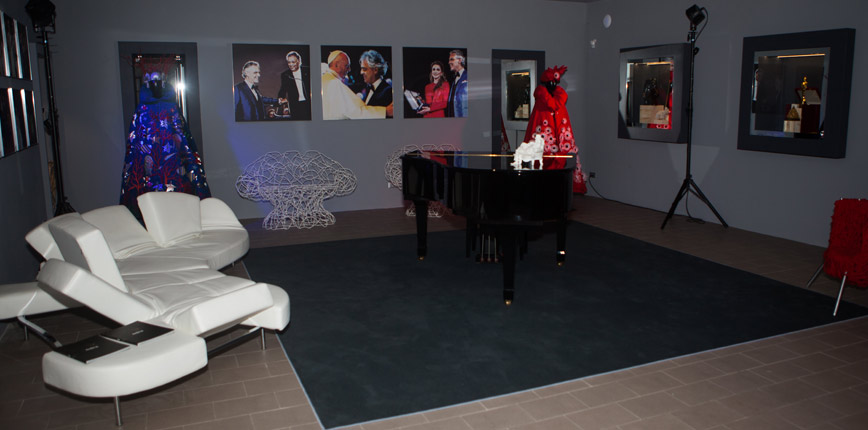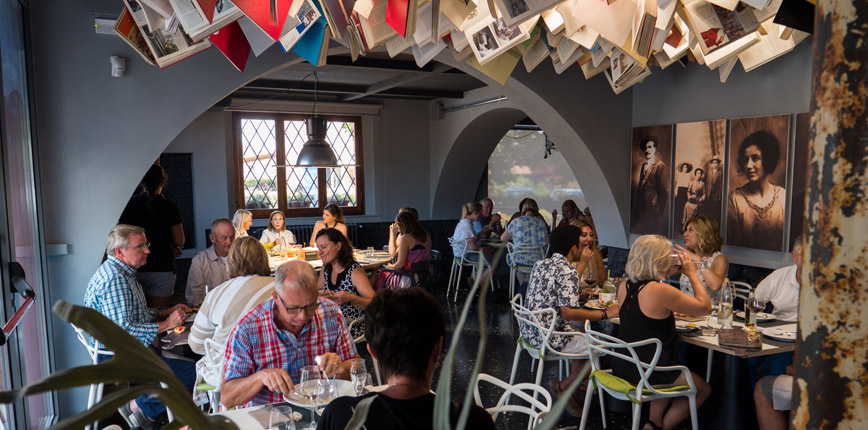 Detailed Itinerary
Pickup at accommodation in Tuscany
Volterra
Lajatico Teatro del Silenzio
Visit of Bocelli Vineyard
Wine tasting and lunch at Officine Bocelli Restaurant
Bocelli Museum
Pisa
Drop off at accommodation in Tuscany


TRANSFERS

----

Transfers from the airport/train station Mercedes Benz vehicle with AC
LANGUAGE

--

English Speaking Driver
DAY TOURS (9 hours)

Any extra requests must be notified and it will cost 50 Euro per hour


BEVERAGES

In the meals price are included ½ lt of wine, water or soft drinks 33cl per person, anything else will be paid extra directly to the restaurant


MEALS

The menu will be composed by 4 courses or some tasting meals, all the requests will be paid extra directly to the restaurant


Tour Services
WINE TASTING

Private wine tastings of fine reds
and whites of the regions visited
INSURANCE

Tour operator insurance
WINE TASTING

--

Private wine tastings of fine reds
and whites of the regions visited

MEALS

------------

The menu will be composed
of 4 courses or some tasting
meals, all other requests will
be paid extra directly to the
restaurant
BEVERAGES

---

The meal price includes
of wine, 33 cl of water or
soft drinks per person,
anything else will be
to the restaurant
DAY TOUR (9 hours)

------------

Any extra requests must be notified, and it will cost 50 Euro per hour

TRANSFERS

--

Transfer services to and from pick up and drop off locations on all days Mercedes Benz vehicle Airport Transfers
LANGUAGE

-

English Speaking Driver
Tour Services
INSURANCE

--

Tour operator insurance

Description
On our Bocelli Countryside Escape, you'll will travel into the heart of Tuscany into the gorgeous hills starting with a morning visit to Volterra, a historic town know for its alabaster crafts and Roman Amphitheater. You'll discover Lajatico, the hometown of Maestro Bocelli and live the life of the Maestro Bocelli by visiting his family vineyards and private wine cellars and learning more about the Andrea Bocelli Foundation at its official headquarters. Indulge in an elegant wine tasting alongside the Bocelli family at the Officine Bocelli restaurant as Alessio Bocelli, nephew of the Maestro Bocelli , explains in detail the history of the family wines and pours you glasses of reds and whites. Enjoy a traditional Tuscan lunch alongside the Bocelli family with visits by the Maestro's mother Edi, wife Veronica, and perhaps even the Maestro Bocelli himself! Admire the lifetime achievements of the Maestro Bocelli with a visit to a new museum on the first floor of the restaurant dedicated to the Maestro Bocelli. Complete the perfect day with a stroll through Pisa and the Miracle Square before heading back to your accommodation.
Duration: 9 hours







This is my first trip in Italy with my husband, and is our travel of the lifetime. I've chosen great Italy tour under the recommendation of Peggy, and I haven't disappointed at all.
One of our bucket-list items has always been
to see Andrea Bocelli perform in Italy, and the
team at Great Italy Tour company did an amazing
job to make that happen! The communication
prior to the trip was very good and complete.
njgrega
customer
What Clients Say


Michael R
customer